Produced by Polercise WA this is Part 3 of a 5 book series.
A detailed 'how-to' handbook on performing a variety of 40 pole moves, with photographs of each move to help get positions right.
Perfectly sized for your hand bag or pole bag, A6 (10.5cm x 14.8cm), you can carry them around where ever you go.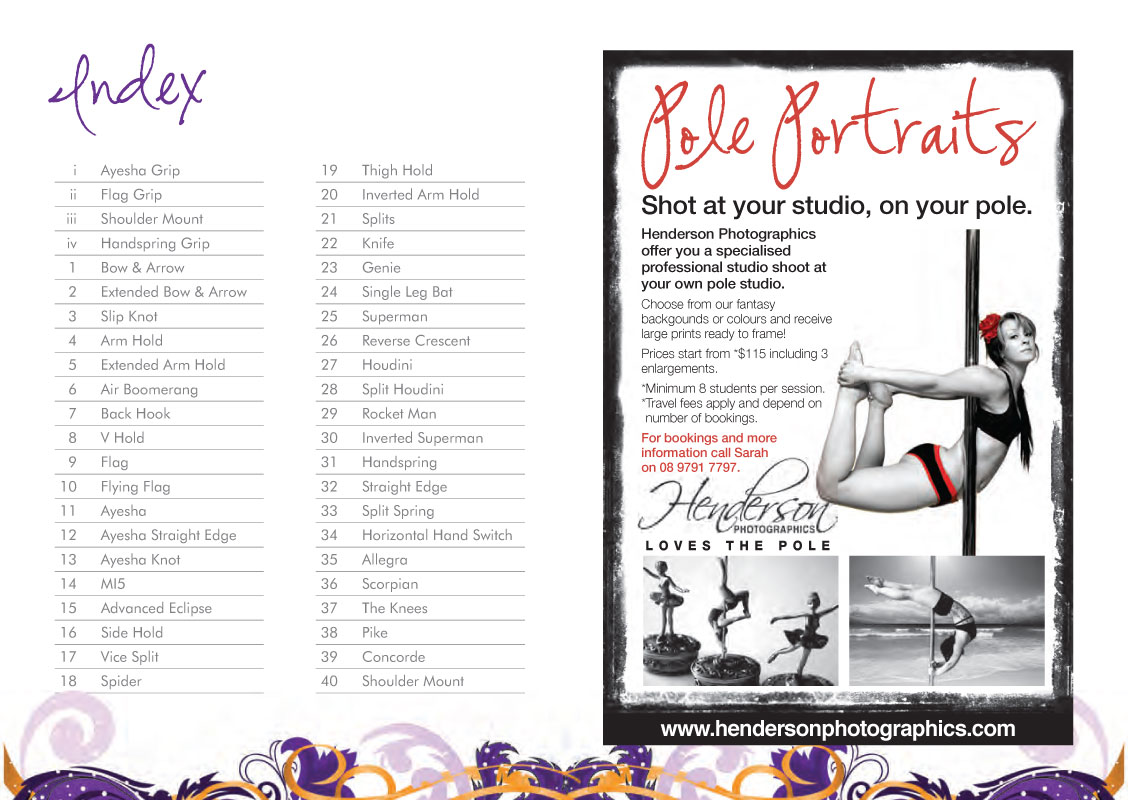 Testimonial
"Pole 101 handbook" is a must for all who are in this industry
"I have been a keen pole enthusiast for over 6 years and truly love this sport and all it has to offer both physically and mentally. Over the years a lot of changes have come around with grip aid products, poles being made in different materials, the one constant we have in this sport is the tricks. Now most will agree that it is time to make the whole sport on the same page world wide. The Pole 101 Handbooks have been a breath of fresh air for the sport, the names are more universal instead of just renaming a well known trick (this happens in most studios) The photos are all very clear and Tracey Ecclestone just looks amazing she really makes all the tricks just look far too easy. I think that the "Pole 101 handbook" is a must for all who are in this industry" - Monique Meier